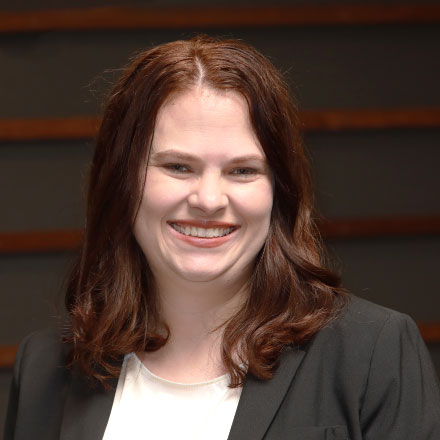 LINDSEY R. PETERSON, CNP
CERTIFIED NURSE PRACTITIONER
Lindsey R. Peterson, CNP is a certified Nurse Practitioner with specialized training in Allergy and Asthma care. She cares for both children and adults with allergy and asthma problems and is a Certified Asthma Educator.
She grew up in Sioux Falls and graduated from the Nurse Practitioner program at South Dakota State University.
Mrs. Peterson has a deep background in Family Practice medicine where her love for allergy and asthma issues grew.
Topics of special interest to her include:
Asthma treatment – helping patients receive the proper education on delivering their own meds

Skin issues – helping with allergic contact dermatitis and urticarias

Food allergies – helping the patient determine if they truly have a food allergy and how best to deal with it

Research related to skin issues and allergies treatments
Mrs. Peterson has a unique ability to look at the whole person in order to help diagnose and treat a variety of different skin issues, allergies, and asthma.
Call 605-336-6385 now to book your appointment with Mrs. Peterson!
THREE STEPS TO RELIEVING
YOUR ALLERGIES
SELF-HELP ALLERGIC RHINITIS GUIDE
Having allergies can be downright miserable!  However, you might find yourself asking, "Is it allergies that's causing me or my child to be sick?"  Oftentimes, the symptoms associated with allergies, the common cold, and sinus issues are similar. But before jumping into allergy treatment, you first need to determine the problem and the best path of action.  We recommend a three-step process.